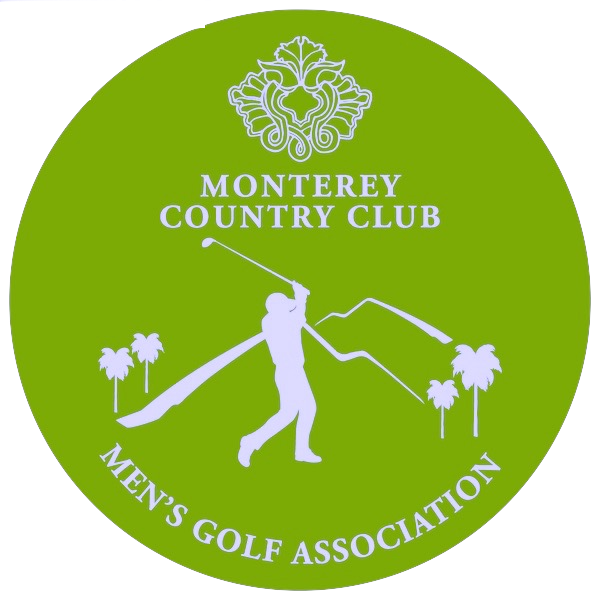 Next Board Meeting
All Men's Club members are invited to the Monterey Men's Golf Association Board Meeting on Thursday, July 7, 2022 beginning at 1:30 PM. Meeting for the months of June, July August, September, and October will be on Zoom.
You may join in on the meeting for June using the link:
https://us02web.zoom.us/j/81110288951?pwd=MXFaZHdBcklTT1dzNEd5dko2aDRSQT09
Meeting ID: 811 1028 8951 Passcode: 419764
If you have questions that you would like answered please submit them to Jim Brock, our Secretary, so the Board can be prepared. Certainly there will be a Q & A session in the agenda as well.
2023 Board of Directors
At the close of this season Wayne Tanaka and Ken Resnick rotate off the Board. At season's end, the membership selected 2 individuals to replace 2 Directors rotating off the Board. Please welcome your Board of Directors for the 2023 Season
President, Bruce Aboudara
Vice President, Gilbert Matossian
Treasurer, Wayne Tanaka
Secretary, Jim Brock
Director, Dale Fleming
Director, Don Harvall
Director, David Hampton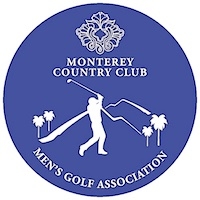 President Cup Tournament
Congratulations to Navaz Murji tournament winner.
Flight 1 Flight 2
Wayne Elmore James Campbell
Gary Bullington Bruce Aboudara
Claude Brist Carl Ryan
Al Taylor Barry Reed
Flight 3 Flight 4
James Campbell James Rodriguez
Bruce Aboudara Ed Gingras
Carl Ryan John Armando
Barry Reed Brian Hass
Classic Tournament
Tournament Winner: Kip Keller + John Gonzalez
Flight Winners:
Flight 1: Kip Keller + John Gonzalez
Flight 2: Philip Jacobs + Michael Vinceri
Flight 3: J Casey + Nelson Ferrick
Flight 4; Robert Timpany + Dan Pacific
MGA Championship Tournament
MGA Club Champion Greg Bovaro
Senior Club Champion Joe Ayala
Net Club Champion Bob Randolph
Net Super Champion Michael Brubaker
Bobby Jones Flight Champion George Jenkins
Monterey Cup
1st Place was the Road Runners (West Course)
2nd Place was the Gang (East Course)
3rd Place was the Sharks (South Course)
Finale Tournament Winners:
Flight 1: Gary Bullington Flight 4: Gene Graf
Flight 2: Dan Walsh Flight 5: Silvio Pierotti
Flight 3: Gilbert Matossian Flight 6: Dale Fleming
Tournament Summary for 2022 Season
New/Updated Highlights for the 2023 Season
The Board completed the 2023 MGA Season.
These are some of the new or updated events.
Play Days (Thursday): 9-hole Thursday Play Days will begin in December with 11 Play Days for the season. (We start off with two in December!) These will be team events set up by the Pro Shop and using handicaps for fair competition.
Ryder Cup (Thursday): There will be a two separate 3-day events, one each in January and the next in April. Two equal teams will be formed based on handicaps and teams will compete each Thursday in three different formats for 9 holes.Each event will include Awards and Lunch at end of each tournament.
For the above events, contact: Dale Fleming at dsfleming0448@yahoo.com or (909) 731-6601
Play Day (Saturday): Kicking off the 2023 season, starting in December, we will have nine tournaments. We have kept the most popular events and added a new Match Play series.
Forward Challenge Play Day: Individual & Team, 3 separate events (Dec 17, Apr 8 &15)
Super Saturday: Team (pick your partner), Black & Silver/Gold tees, 4 events (Dec10, Jan 14, Feb 18, Mar 18), Gross & Net awards.
Team Play (Saturday): Match Play is very popular at MCC. Two teams of 24 players will face off during 2 consecutiveSaturdays for 18 holes. It is open to players of all abilities. Handicaps of 20 or greater can opt for the forward challenge tees. Schedule: Series 1 (Jan 28 & Feb 4), Series 2 (Mar 4 & 11).
These Saturday Play Day events are MGA postable tournaments for handicap purposes.
Participants sign up for these events on the MGA Portal. For additional information contact Gilbert Matossian at gmsunset57@gmail.com or Dave Hampton at dahampton@me.com.
Tournament Dates 2023
Labor Day Tourn Sep 3
Opener Dec 2 and 3
Member Guest Dec 08
Super Saturday Dec 10
Forward Challenge Dec 17
Member Guest Jan 07
Ryder Cup Series 1 Jan 12, 19, 26
Super Saturday Jan 14
Member-Member Jan 20 - 22
Match Play 1 Jan 28 & Feb 4
President Cup Feb 11 & 12
Member-Guest Feb 16
Super Saturday Feb 18
Club Champion Feb 24, 25, 26
Match Play 2 Mar 4 & 11
Member-Guest Mar 16
Super Saturday Mar 18
Classic Mar 30, 31, & Apr 1
Ryder Cup Series 2 Apr 6, 13, & 20
Forward Challenge Apr 8
Forward Challenge Apr 15
Finale Apr 28, 29, 30
Memorial Tourn May 27